Demona Route
The route to Demona through the Maze of Lost Souls is simpler on Hexana compared to RL Tibia but it is still hard to find a way through. 
Follow these easy steps and you will never be lost again. 
Use a shovel and go down the hole here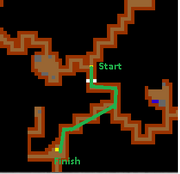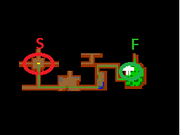 Walk to the underground forest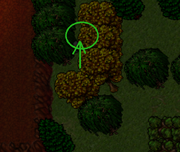 Walk over the green circle and you will fall down a hidden hole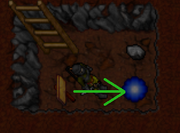 Enter the teleport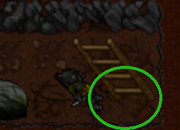 Walk a few squares to your right and go up this ladder
Follow the green line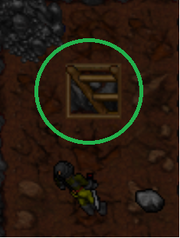 Go down the ladder, now there are a few small rooms just continue jumping down ladders.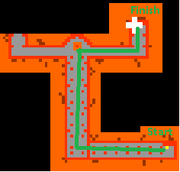 Here you will face some low level monsters like Stone Golems and Elf Arcanists. Between the ladder and the level 60 door there is a dead human body, open this to receive a bag containing a Dwarven axe, Griffin Shield and Obsidian Lance. Follow the green line to the finish and congratulations, you have made it to Demona.